It's summer time, and hopefully you're enjoying some time off sight-seeing or checking out some good cultural events. One thing you'll probably have less time for is internet reading, and shame on you if you do 😉 For the rest of the summer you'll probably see a little less frequent posting as we're spending some more time enjoying the gorgeous weather and getting in a little R & R, but don't fret as this site isn't planning to go away anytime soon.
Originally this site wasn't as devoted to the political si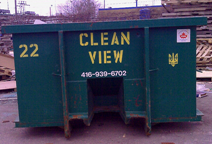 tuation in Ukraine, but with the end of the Orange revolution and the blatant attack on Ukrainian statehood and nationalism by Russia there was no choice but to focus on these important issues. Not an easy task from half-way around the world! In the summer as politicians head on vacation, hopefully less alarming news comes out of the country.
With that, in the summer slow time, more time will be devoted to polishing up some of the rough edges of the site and tying up some loose ends. A few op-ed's I have been slowly writing are in need of serious attention that focus on some core issues that I am really excited to finish. As well there is an About page that finally needs to be written, as many people have visited that page and found little information on there.
Some other pet projects that I hope to work on this summer:
Podcast – I am looking into producing an online radio show to discuss current issues and hopefully get some special guests.
The Demjanjuk Trial – Admittedly when the latest trial in Germany happened I knew little about this man who was acquitted by the Israeli Supreme Court of being Ivan 'The Terrible' Marchenko (who by all evidence died in the Treblinka Uprising of 1943). Now this Red Army P.O.W. is facing prosecution again by a country that shamefully harbors the real war criminals and perpetrators of these atrocities.
There has been no new evidence presented since his original trial in Israel in the 1980's, and I have been reading the memoirs of his Israeli defense lawyer 'Defending Ivan the Terrible'. I hope to use this as a great outline of the trial and all the evidence that's being re-introduced in Germany. I will breakdown the facts so the public can follow the trial without the many sensational headlines that have already falsely judged him as guilty.
Cooking – Finally, I need to put some of my Ukrainian cookbooks to the test against their toughest challenge: The 20-something male!