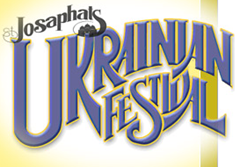 The 38th annual Rochester Ukrainian Festival kicks off today through the weekend:
The  St.  Josaphat  Ukrainian  Festival  was  established  in  1973  as  an  effort  to  introduce  Ukrainian  Arts  and  Crafts,  Ukrainian  food,  and  Ukrainian  music  and  dance  to  the  Rochester  community.
Date & Time
Thursday,  August  12th  -  6:00pm  to  11:00pm
Friday,  August  13th  -  6:00pm  to  Midnight
Saturday,  August  14th  -  1:00pm  to  Midnight
Sunday,  August  15th  -  1:00pm  to  10:00pm
Free  Parking,  Free  Admission,  Free  Entertainment
St.  Josaphat  Ukrainian  Catholic  Church
Ridge  Road  East  at  Stanton  Lane
Rochester,  New  York
Entertainment:
BURYA
Vanguard  Concert  Band
Nadia  Kobelak
Zoloti  Sturny  Bandura  Ensemble
DESNA  Ukrainian  Dance  Company
Ukrainian  Arts  Foundation  of  Greater  Rochester  Dancers
Stay connected! Become a Fan on Facebook, Follow me on Twitter, Subscribe with RSS feeds or Sign-up for E-Mail updates.